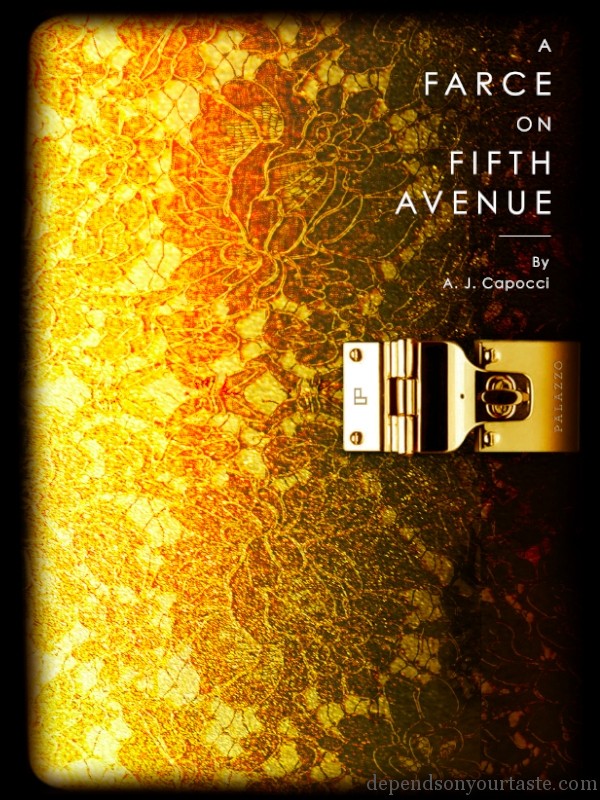 If you work in the fashion industry then you will instantly connect with A Farce On Fifth Avenue, and if you love fashion, live fashion and want to know more about the world of fashion- then this book is also for you!
Written by a friend and an ex-colleague of mine, I instantly remember some of the things that went on behind the scenes when I read this new fashion-fiction novel. It reminded me of the different scenarios from the shop floor when we worked together and all the characters that you can come across in the fashion world. This book is a witty and easy read for all fashion lovers with a romantic comedy storyline unfolding amongst all the drama.
A Farce On Fifth Avenue is a peek into the life of a sales assistant who works for one of the most luxurious brand's in the world; Palazzo. Most people are seduced by the glitz and glamour of a designer handbag, the allure of a stylish store interior, the experience of shopping in a designer boutique, served by an assistant who is impeccably dressed in their designer uniform… Or are they? Join Chloe Ravens and her fashion savvy colleagues and dive into a world of backstabbing, bitching, drama, friendship, love and opportunity!
A Farce On Fifth Avenue is free to download from iTunes as an e-book and also available from Amazon for Kindle readers and from Kobo Booktores for other devices.