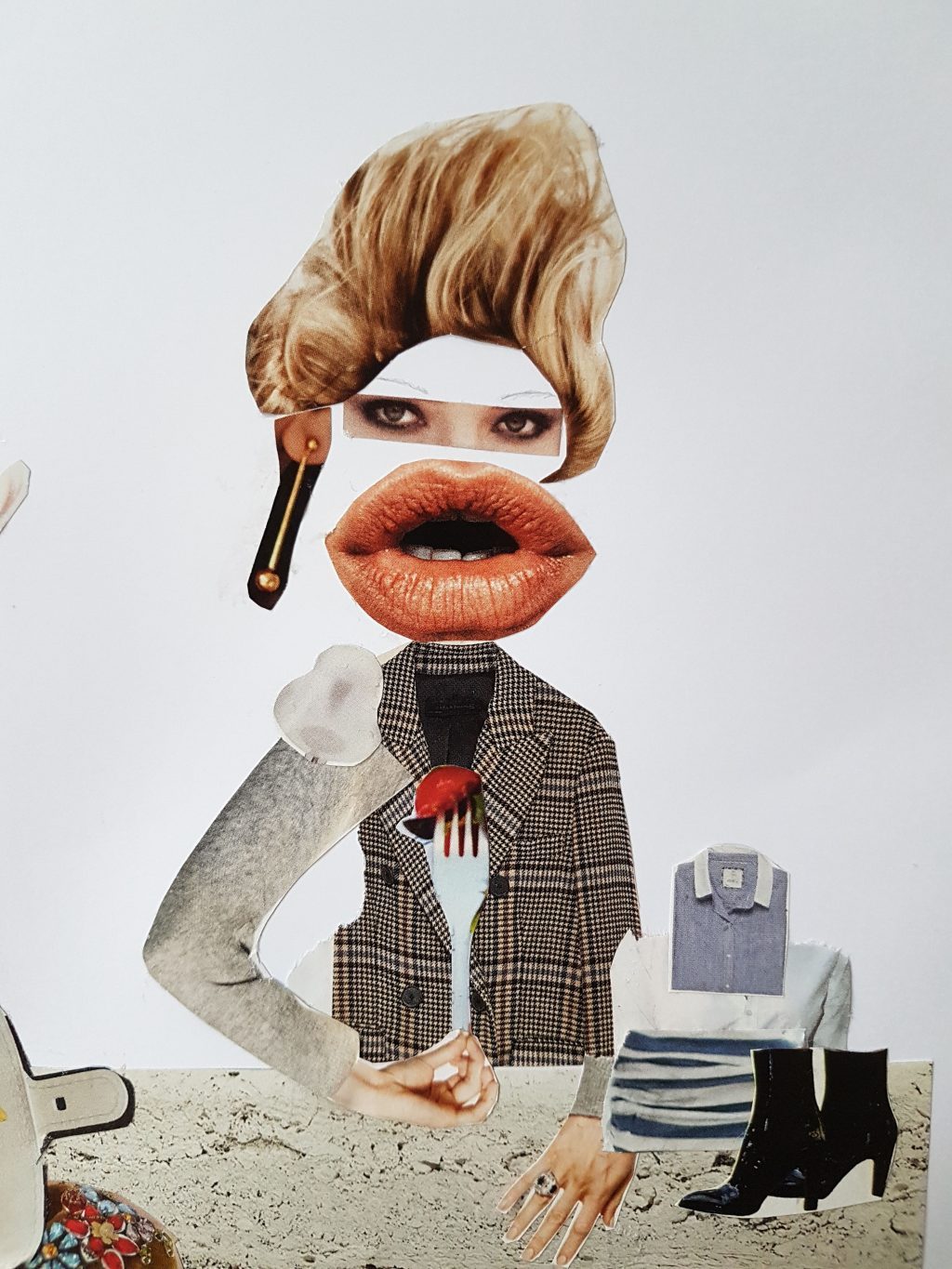 It's not about me – it's about US.
We all have the POWER to make a difference, let's talk more about HEALTHY FASHION.
Fashion is not just the TREND, it is art, it's helping us to express ourselves, but overall it's our SECOND SKIN.
The skin we can choose!!!. So we can say that  "WE ARE WHAT WE WEAR ".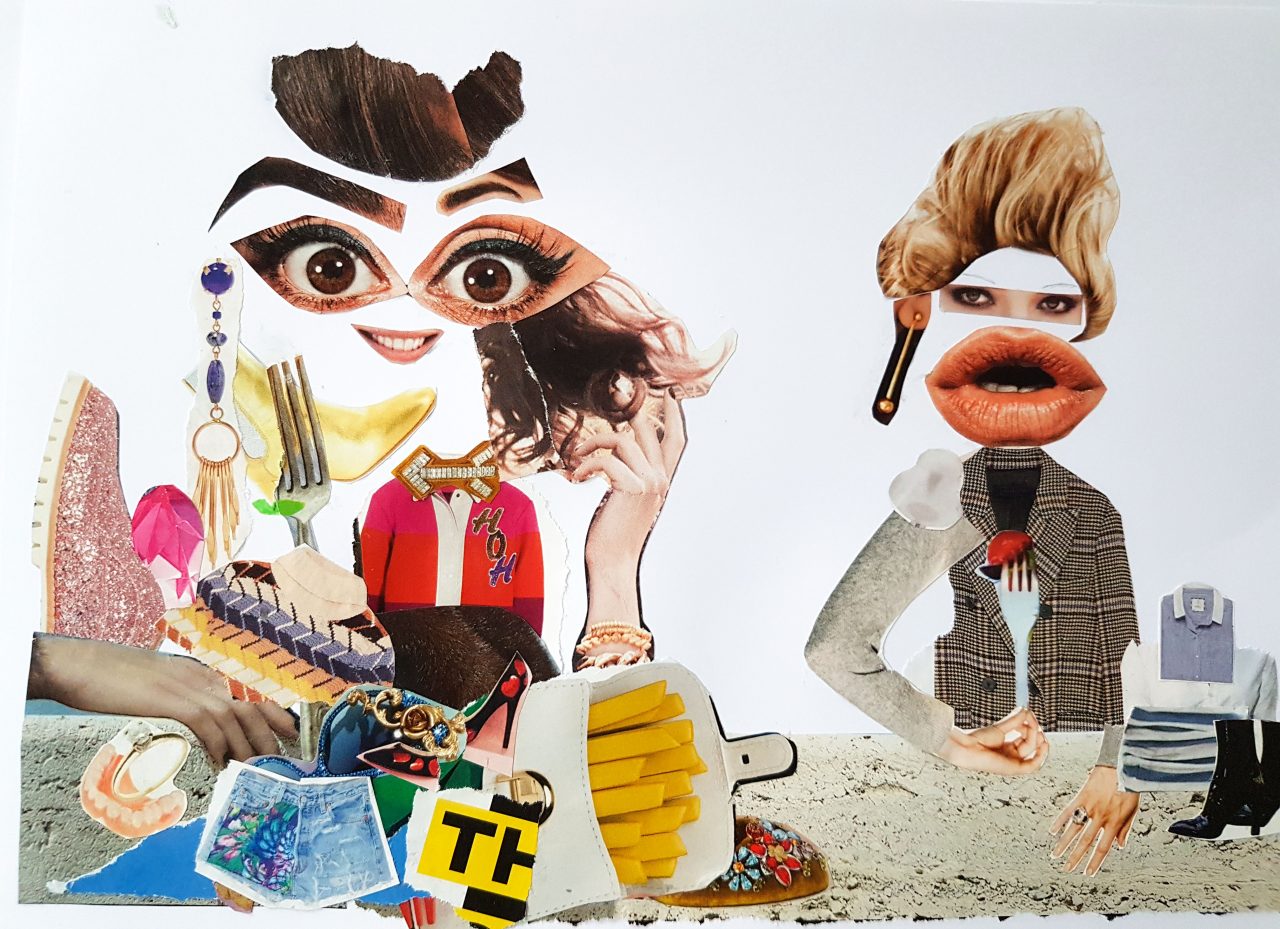 " we are what we wear"  collage by Wioletta Walas
IN TODAY'S WORLD, WE PAY ATTENTION TO WHAT WE EAT, WE WANT TO BE FIT, WE WANT TO BE GOOD TO OURSELVES, THE WELLBEING AND SELF-HELP ARE MORE AND MORE IMPORTANT AND I THINK THAT CLOTHES HAVE TO BE A PART OF THIS PROCESS.
WE NEED TO PAY MORE ATTENTION ABOUT WHAT WE WEAR AND HOW WE SHOP AND WHAT IMPACT THIS HAS ON US AND OUR PLANET.
WE NEED TO LEARN HOW TO MAKE BETTER, CONSCIOUS  CHOICES.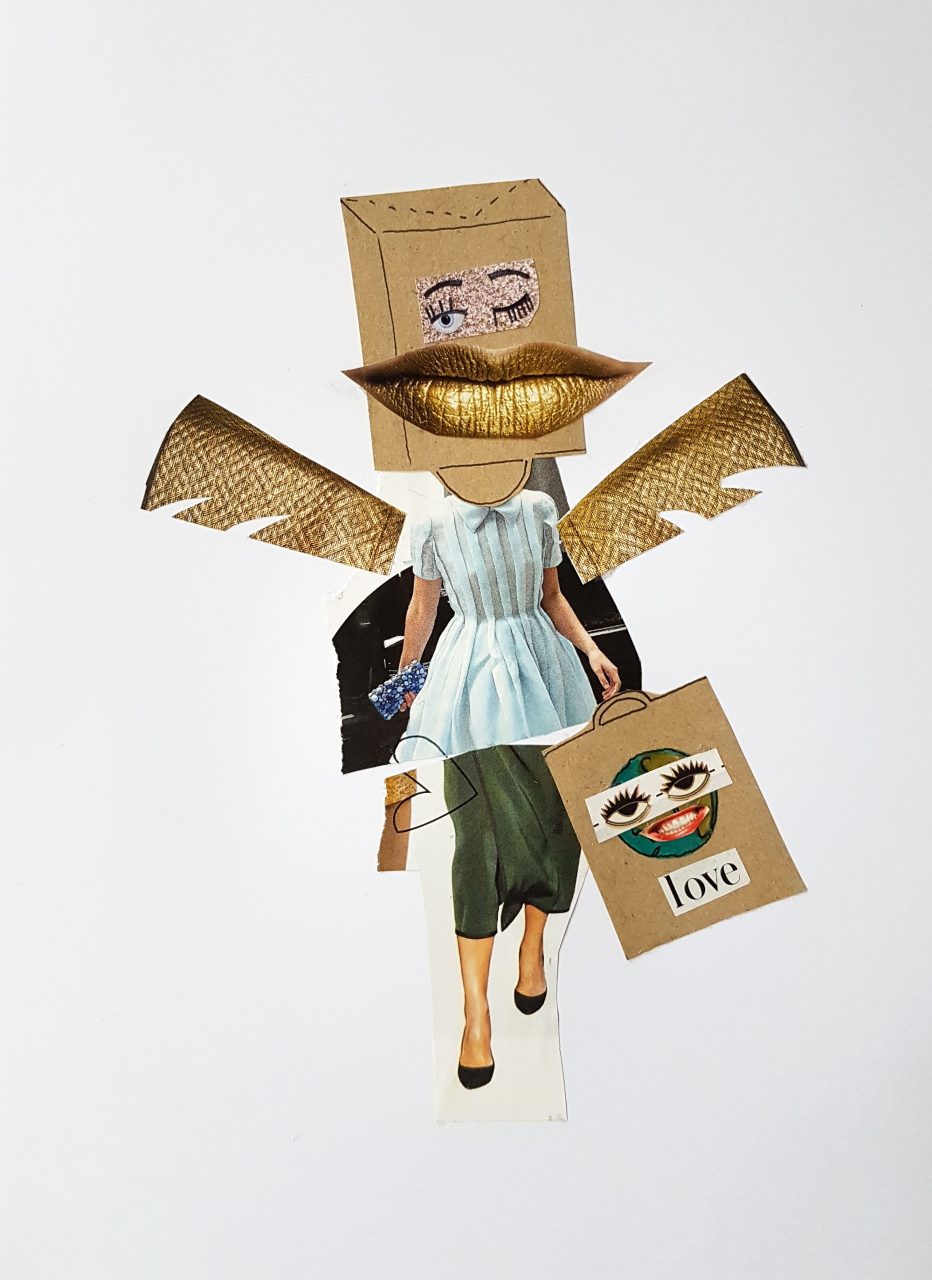 "conscious customer"  collage by Wioletta Walas
  " I have created DEPENDS ON YOUR TASTE to use my experience in the fashion and art industry to help you make better choices and feel better about those choices".
"I AM NOT AN ICON, I AM NOT A TRENDSETTER, I AM A HEALTHY FASHION EDUCATOR".
Depends on Your Taste is a humoristic, non-judgemental platform which supports the slow fashion movement.
IF YOU WANT TO MAKE A DIFFERENCE PLEASE JOIN ME.   
related post:
GAME ON /shopping addiction
LITTLE EDIE/straggle
 CAUTION/ warning
MY FASHION MANIFESTO