Servers two Ingredients: 150-200g prepared prawns 170g spaghetti 6 tbsp extra virgin olive oil 2 cloves garlic, finely chopped 1 small fresh Thai chilli, finely chopped 25g unsalted butter juice of 1/2 lemon large handful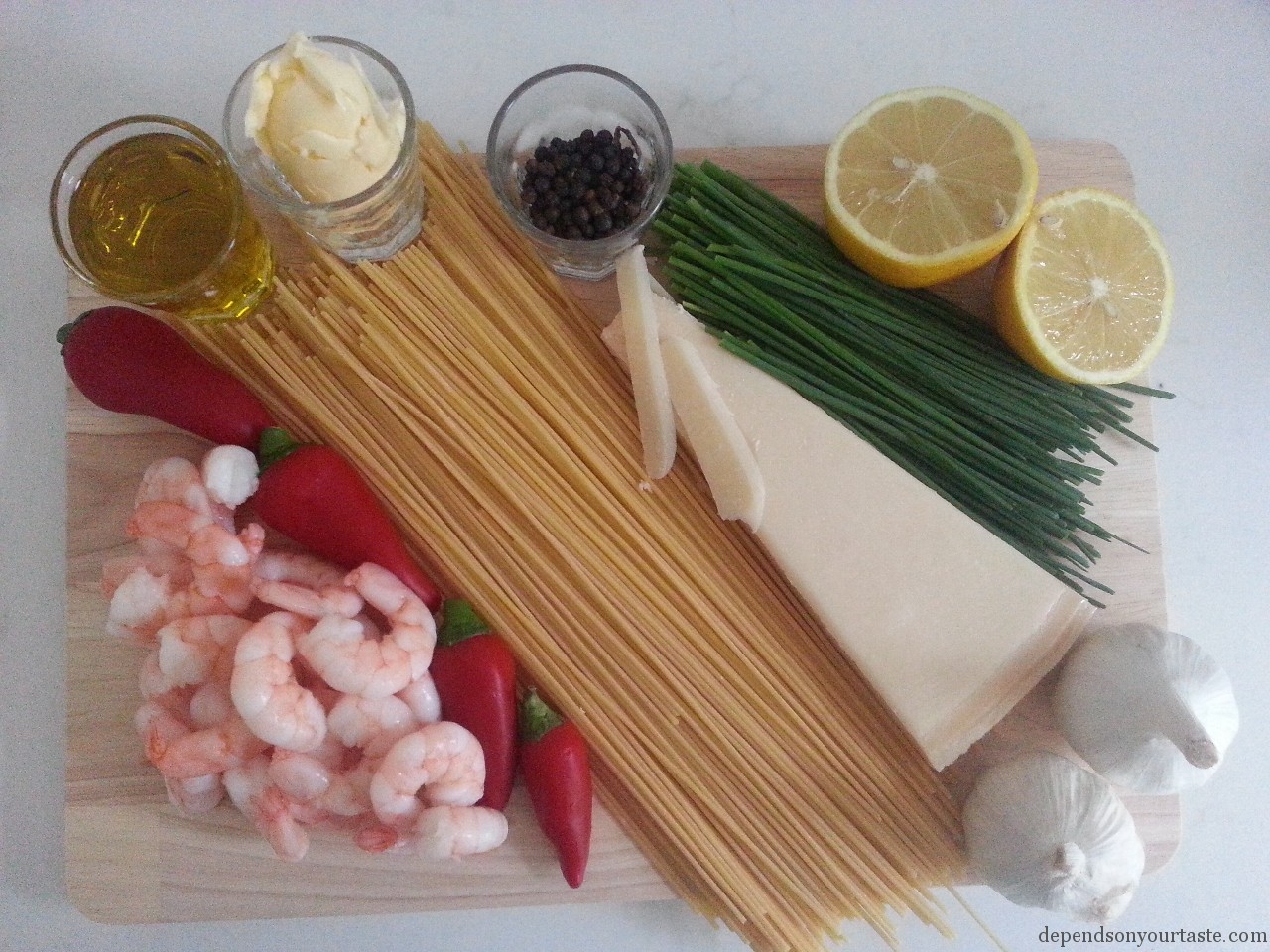 Servers two
Ingredients:
150-200g prepared prawns
170g spaghetti
6 tbsp extra virgin olive oil
2 cloves garlic, finely chopped
1 small fresh Thai chilli, finely chopped
25g unsalted butter
juice of 1/2 lemon
large handful fresh chives, finely chopped
freshly grated parmesan cheese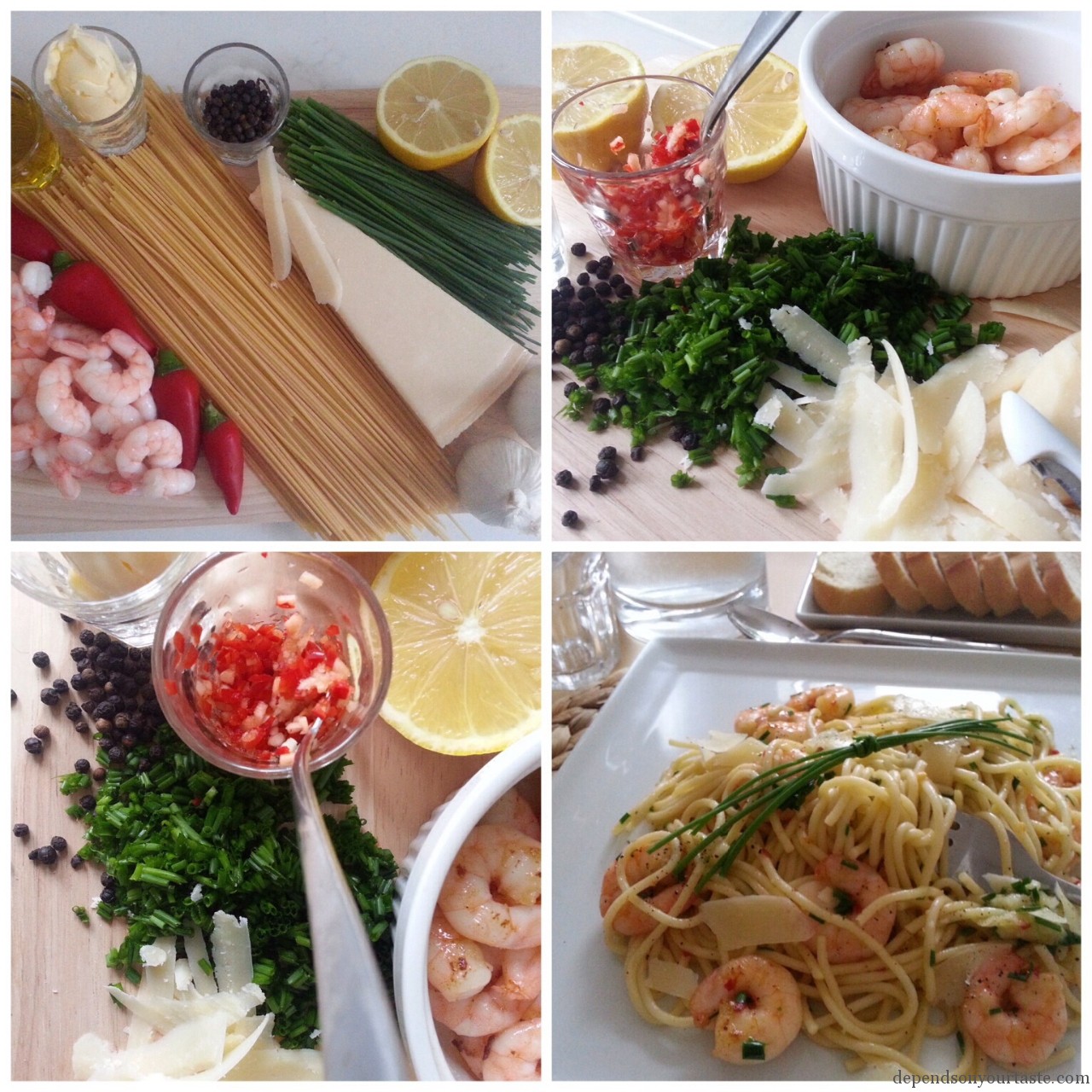 Drop pasta into a boiling, salted water. Cook until al dente, according to the packet instructions.
Before spaghetti is ready, get half of olive oil into a frying pan. Put on high heat. Season the prawns with salt and pepper, and still fry until cooked (approximately 3 minutes). Remove prawns and let the pan cool down.
On frying pan mix remaining olive oil with garlic and chillies, set to low hit to allow flavours to infuse into the oil.
As soon as you drain the spaghetti, return it into to the pot you been cooking it in. Add butter, chives and season with freshly ground black pepper.
Add prawns, lemon juice and parmesan into the pasta, give it a stir and enjoy.